At Wales McLelland, we've been busy delivering high-quality projects in a thriving building market and growing a top-notch team that continues to deliver outstanding results. In the past year and a half, we've broken new ground on some of our biggest projects yet, consistently pushing ourselves to deliver the best possible work for our clients.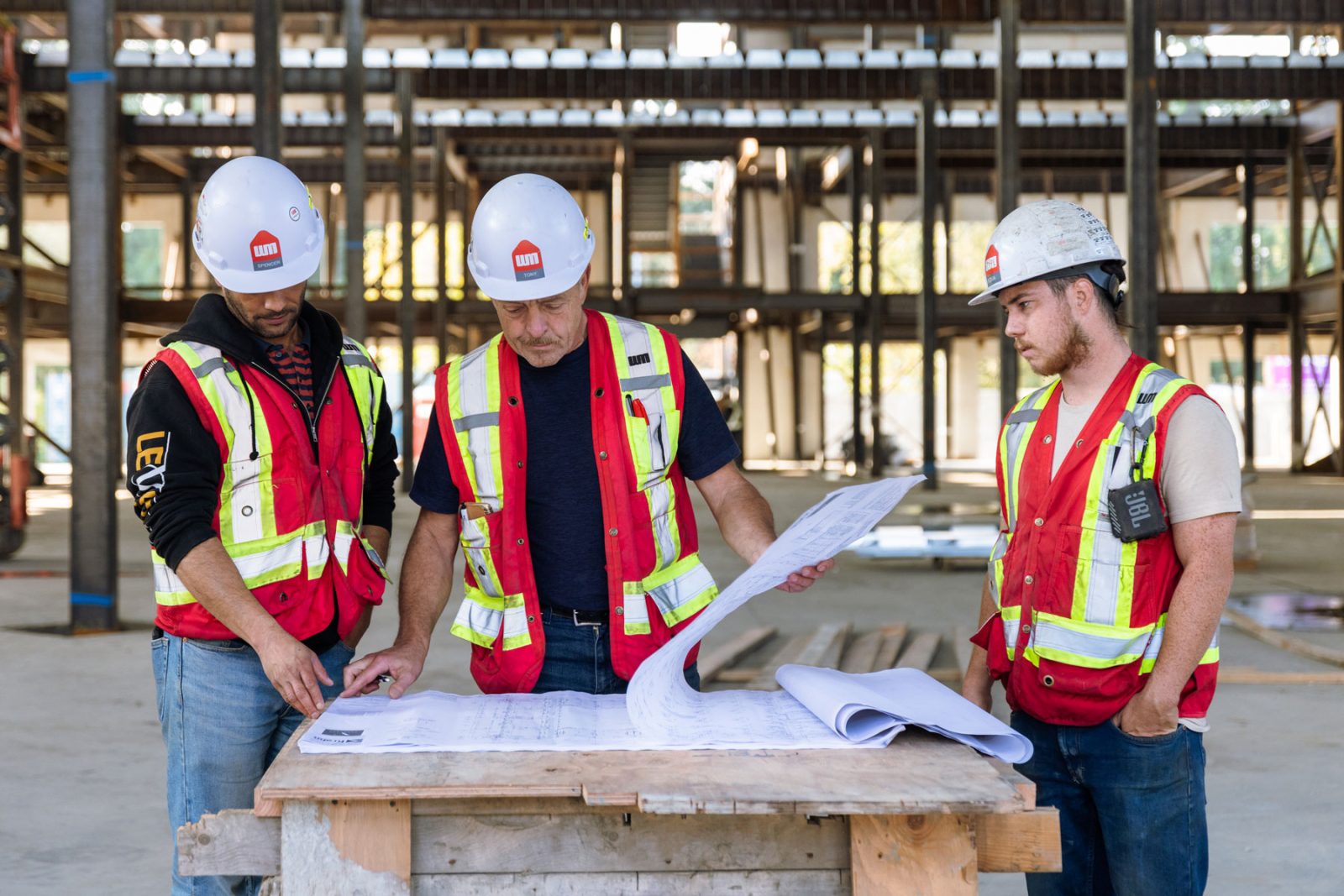 As we look forward to a busy summer season, we want to take a moment to reflect on all we have completed recently and celebrate how our commitment to each other, our industry, and our clients has solidified our reputation as a trusted partner, enhanced operations, produced project wins, and created new opportunities for us.
Watch: Wales McLelland 2022 Year in Review
Key Projects Completed in 2022
188th Street Industrial Centre
One of our standout projects for 2022 was the 188th Street Industrial Centre in Campbell Heights, Surrey. Working on behalf of BentallGreenOak, we constructed an industrial centre with two buildings that offer 343,000 square feet of space, 79 dock doors, 10 grade doors, 32-foot clear ceilings, and a 180-foot truck court. The centre features a functional design with ample natural light and high-efficiency LED lighting, creating a welcoming interior and exterior feel. It is equipped with 1600 AMP, 600V, 3 phase electrical service per building, 383 parking stalls, ESFR sprinklers, and 700-pound per square foot floor load capacity. Centrally located in Campbell Heights' industrial hub, the 188th Street Industrial Centre provides easy access to Highway 1, Highway 99, the border crossing, numerous restaurants, and bus routes.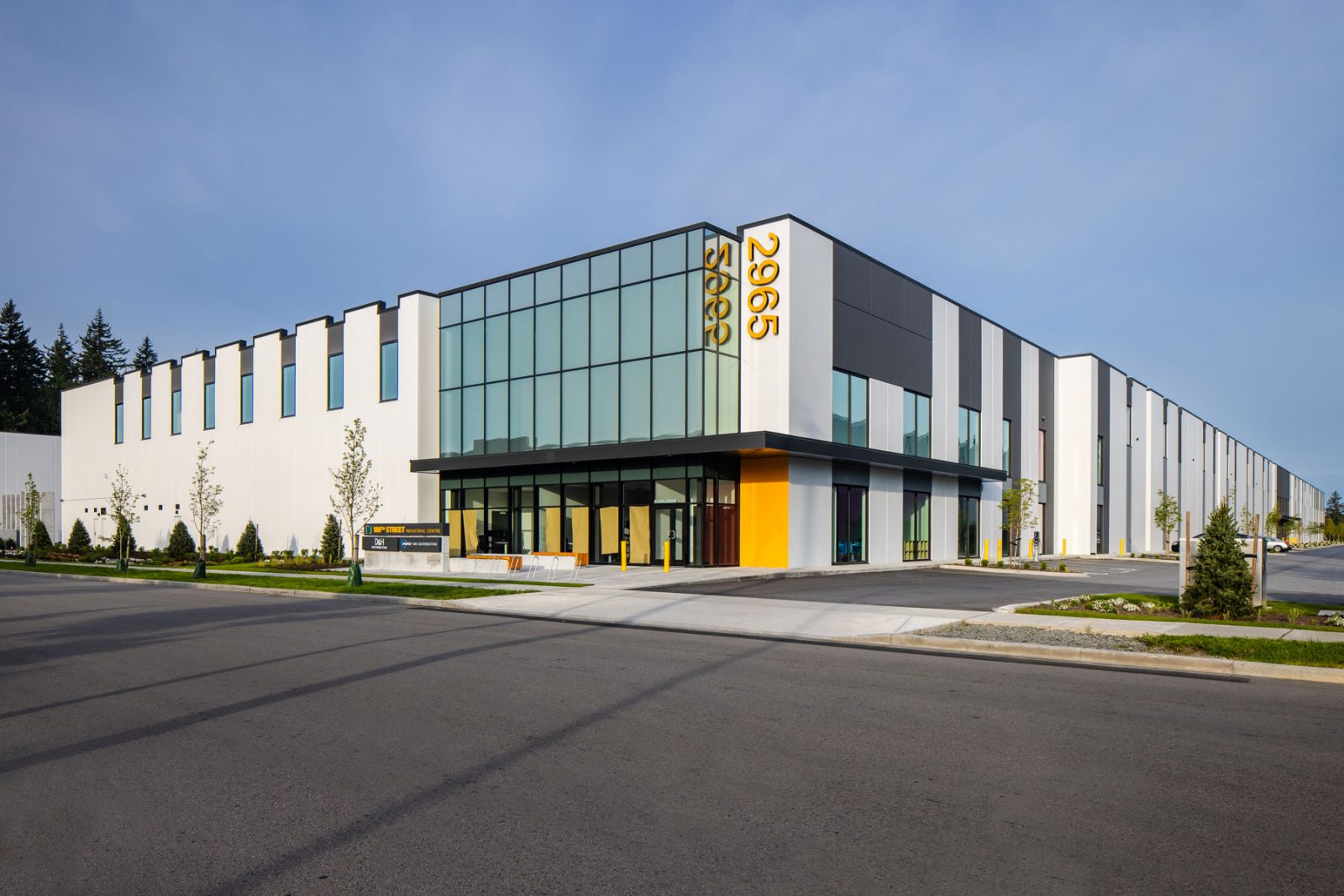 IntraUrban Evolution
Another notable project that was recently completed was IntraUrban Evolution, a collaboration with PC Urban. This four-storey industrial and office strata building blends urban development with industrial density. Designed for forward-thinking businesses and thought leaders, IntraUrban Evolution offers 105,000 square feet of I-2 zoned industrial and office space with efficient floorplates and various demising options. The building features abundant glazing, providing open and flexible workspaces, as well as dock and grade loading doors served by a modern freight elevator system accessing all levels.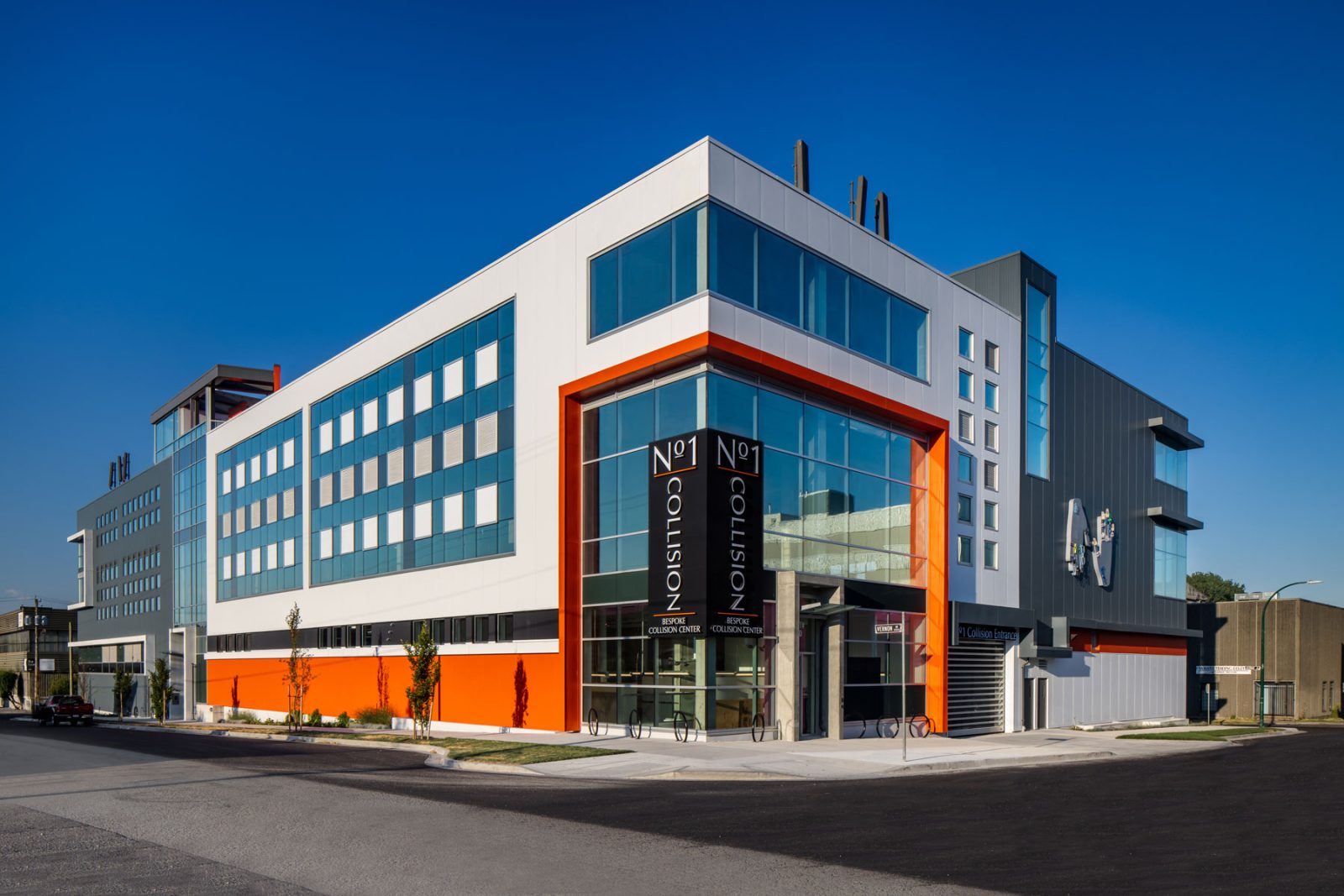 OpenRoad Porsche
We were also thrilled to complete the largest Porsche dealership in North America, OpenRoad Porsche. Located in the Richmond Auto Mall, this dealership features a state-of-the-art showroom, service centre, and parts department, reflecting the luxury brand's reputation. With three structural levels, rooftop parking, and a unique, curved-building design, OpenRoad Porsche is both functional and attractive, creating a welcoming atmosphere for customers. With this project, we continue to develop our expertise and design knowledge for the majority of car dealerships in the Greater Vancouver area.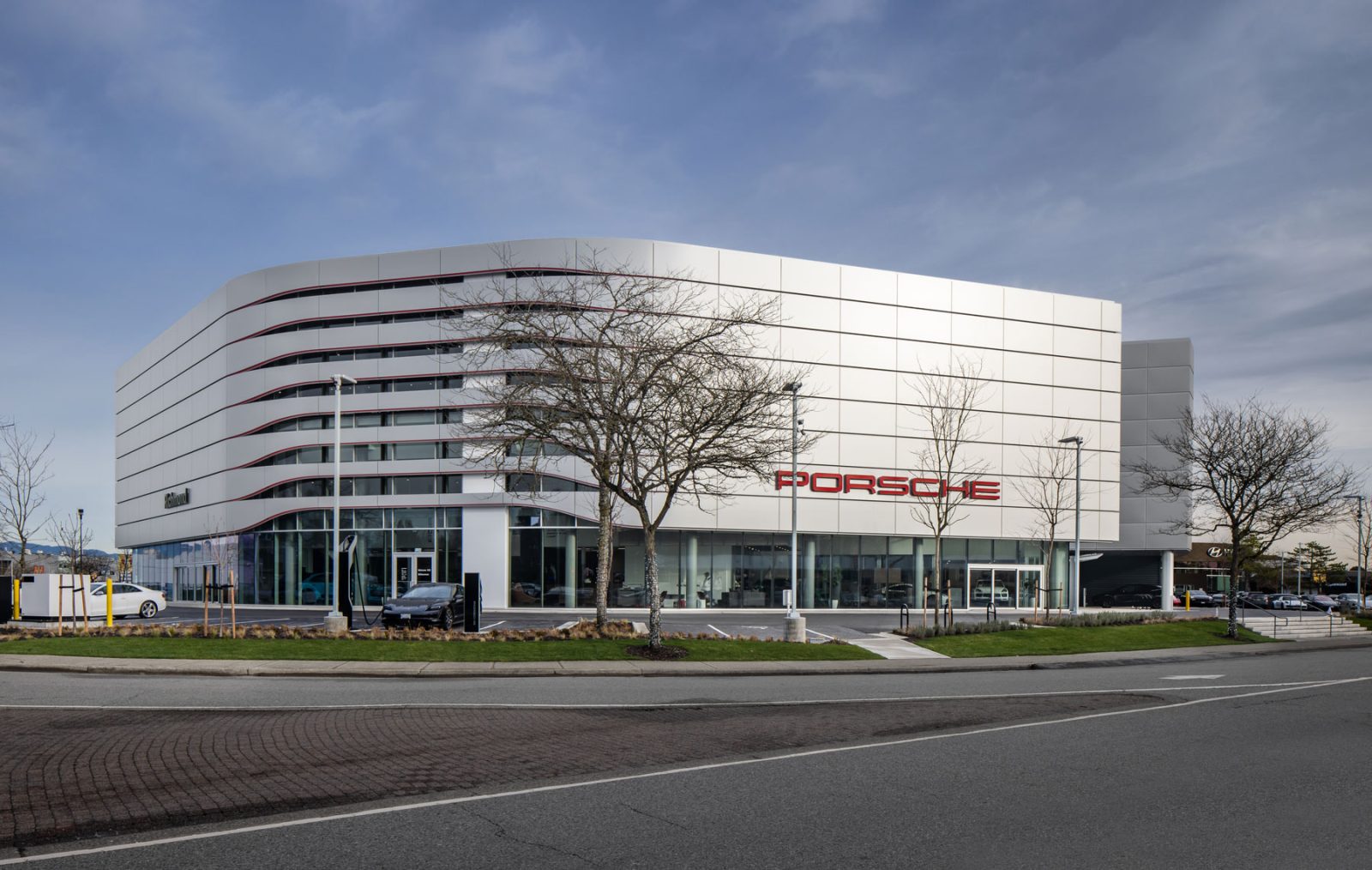 Andrew Sheret
Over the years, we've successfully completed multiple projects for repeat client Andrew Sheret. In April 2022, we completed the construction of their new facility in Lethbridge, Alberta, which offers 25,000 square feet of industrial space designed with structural steel beams and columns that support roof q-deck, precast concrete panels for exterior walls, and building foundations supported on piles. We also managed and oversaw the tenant improvement of Andrew Sheret's existing facility in Edmonton, Alberta, which now boasts 71,300 square feet of industrial space, and includes an office and showroom area as well. The facility was designed to meet the specific requirements and needs of Andrew Sheret, utilizing our expertise and experience to improve the space for optimal functionality and efficiency.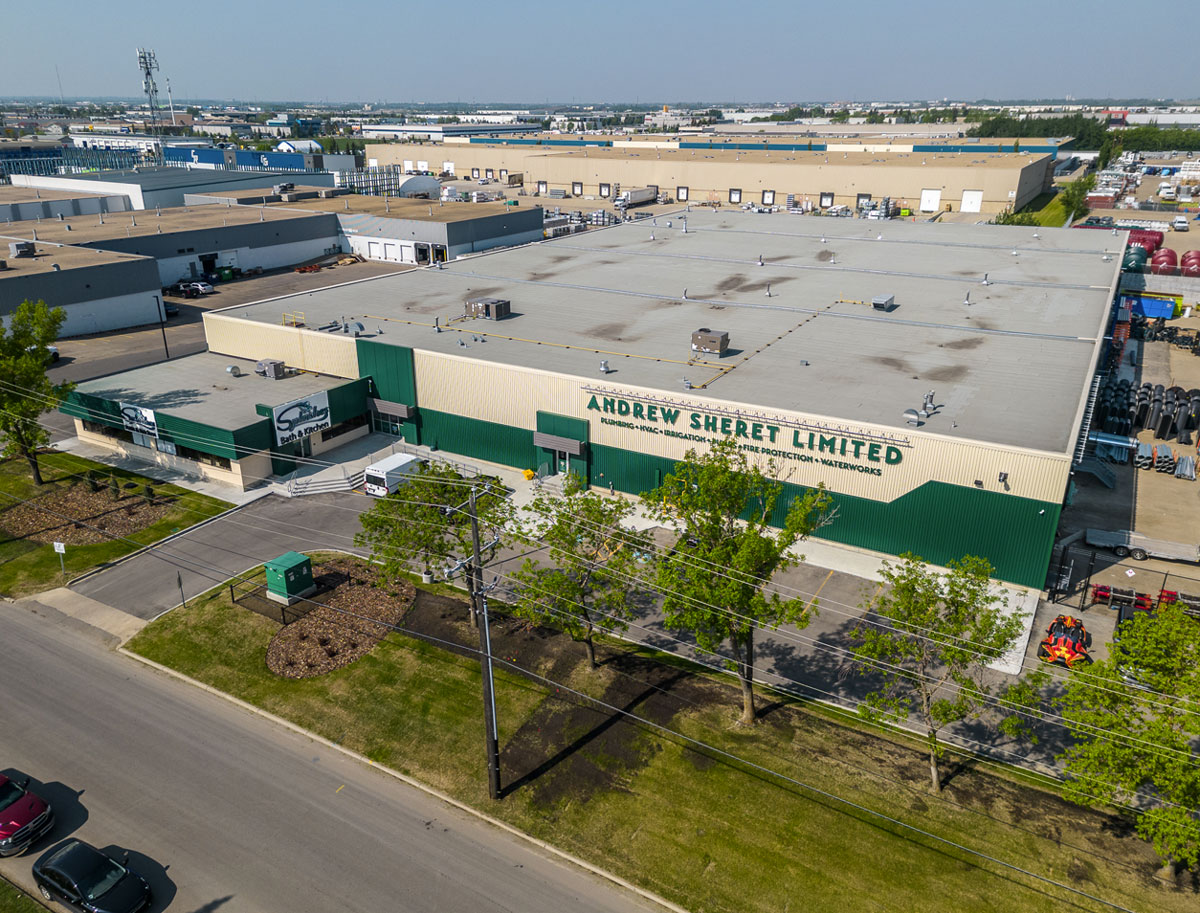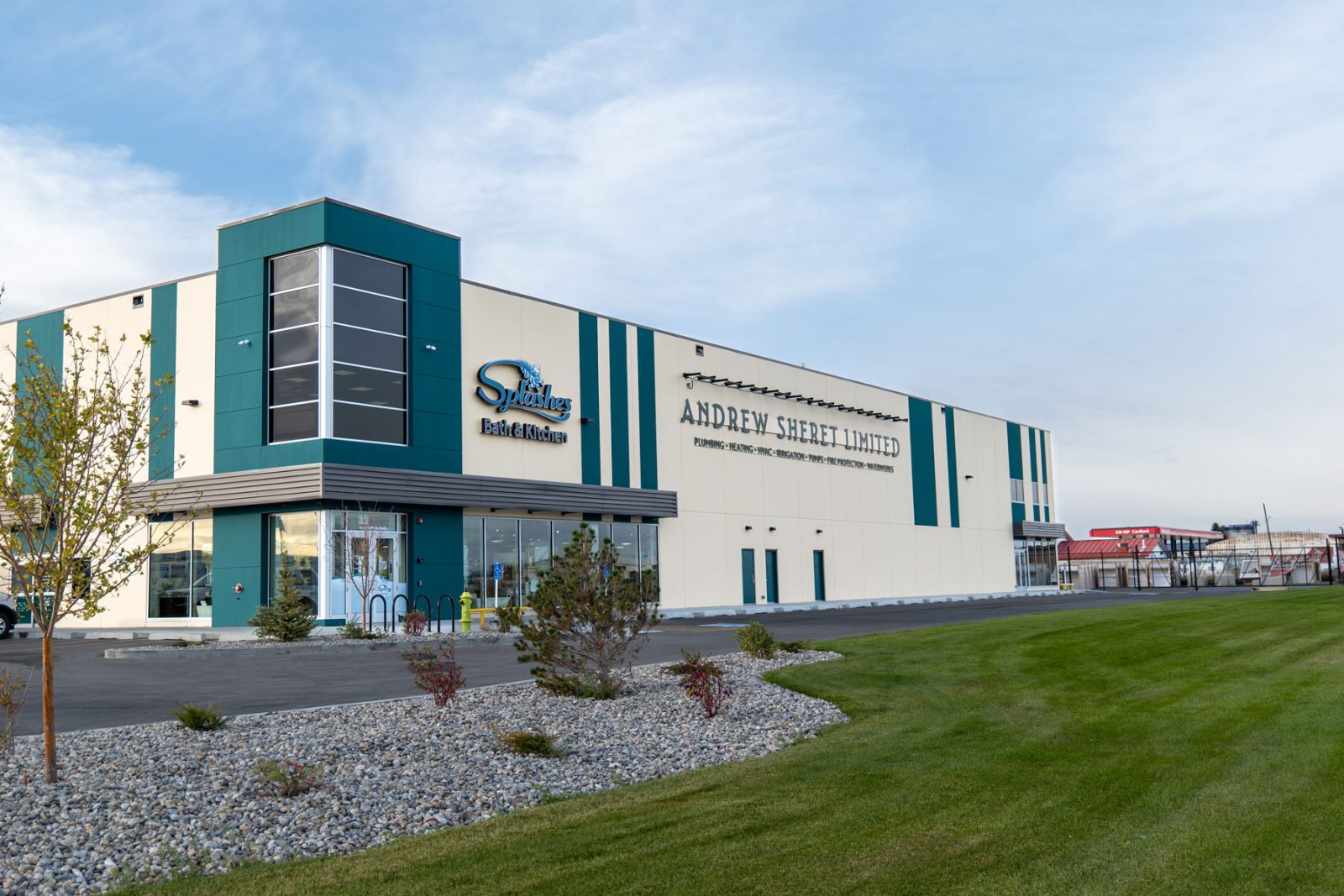 These projects showcase our diverse range of capabilities and our ability to deliver high-quality results across a variety of sectors. But our work doesn't stop here. In addition to the projects we completed in 2022, we have several ongoing projects for 2023 and beyond.
Ongoing Projects for 2023
Discovery Place
Construction continues on the 68,000-square-foot expansion to Kingswood Capital's Discovery Place Business Park in Burnaby. This three-storey commercial steel structure building features one level of underground parking that connects to the existing adjacent building parkade. The elegant glass building is designed to maximize natural light with outlooks onto a park-like setting and includes green building initiatives, like rainwater harvesting and a heat recovery system, solar faucets and massing walls, and a landscape plan for building shading. Other features include insulated metal panels, aluminum glazing, and a green wall. The completed expansion will provide a modern, sustainable workspace for businesses in the growing suburban office market.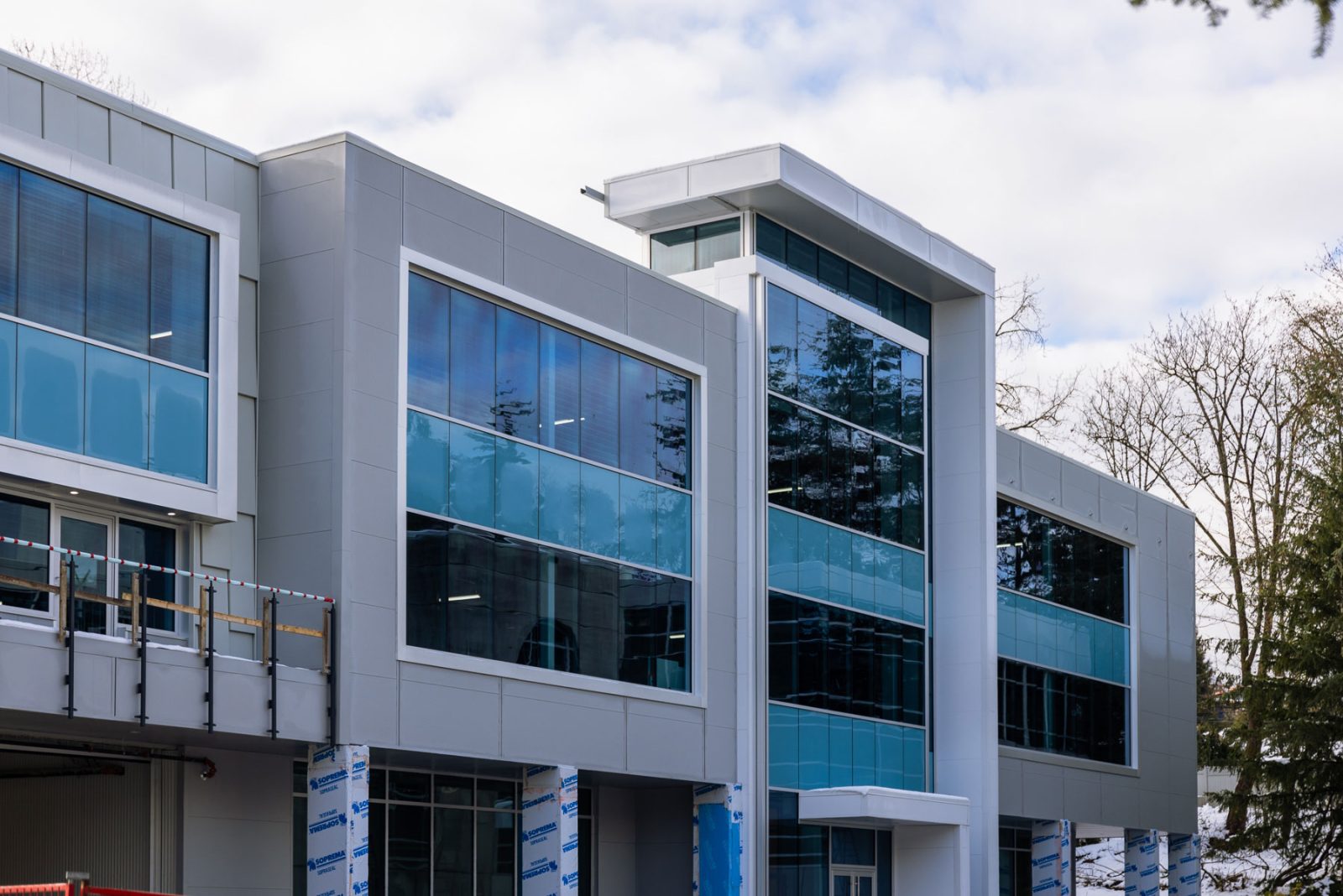 Xchange Business Park
When speaking of current projects, the Xchange Business Park is a truly unique development. On behalf of Hungerford Properties and QuadReal Property Group, we have been providing construction management and preconstruction services for this master-planned business park since 2018. The Business Park will offer superior accessibility to the US Border, Abbotsford International Airport, and the Trans Canada Highway, making it an ideal location for all types of industrial clients. Phase one of the Xchange Business Park will feature eight multi-tenant distribution warehouse buildings, totalling over 970,000 square feet in space. This development perfectly represents how BC could become the model for Canada's record industrial build, as the largest industrial development cycle in Canadian history is currently underway.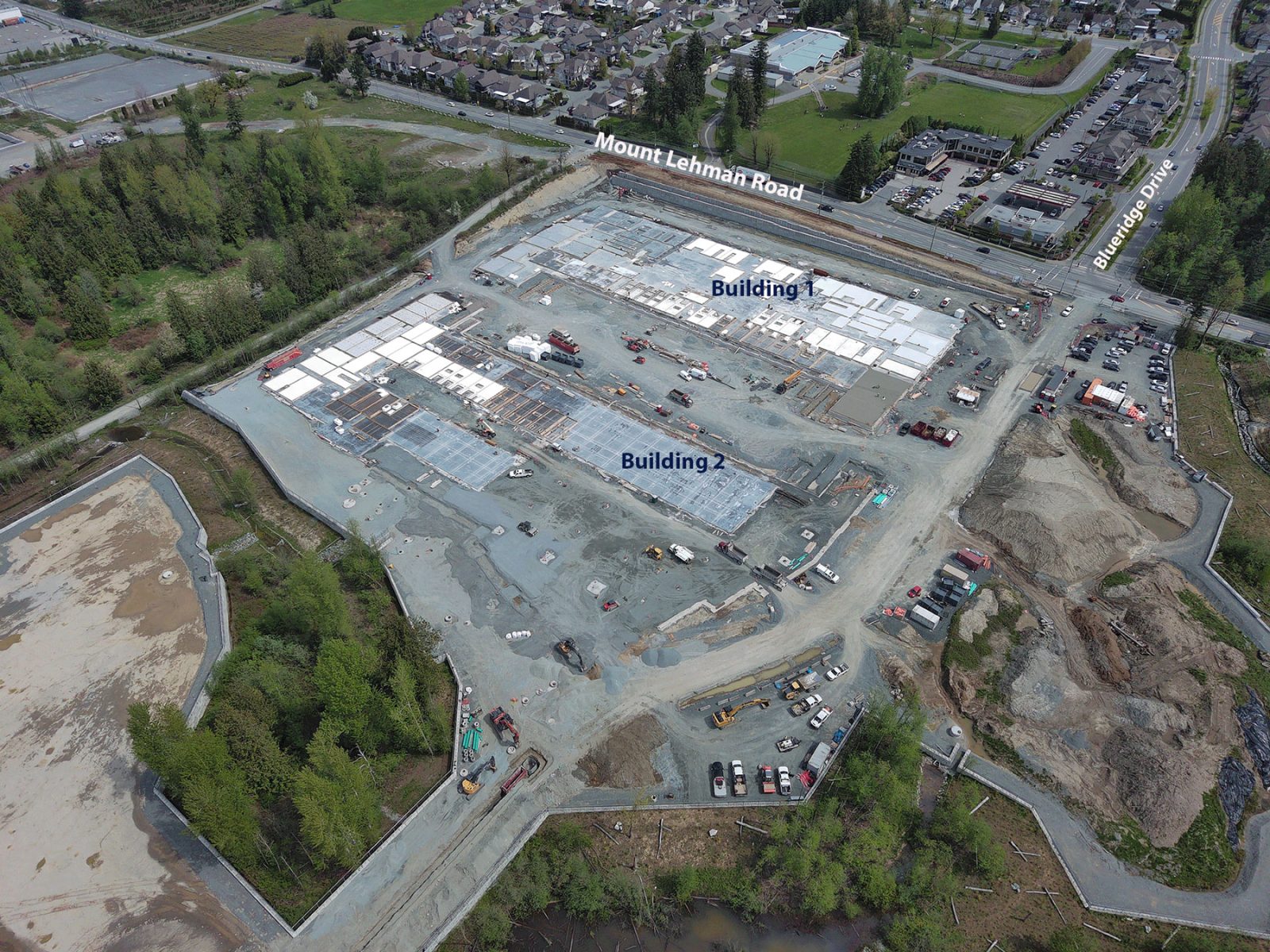 Summit Industrial Strata Project
Summit Industrial Warehouses is a new and innovative workspace that is designed to attract and inspire creative thinkers and makers. For this project, Wales McLelland has been engaged by Unite Capital Partners to construct two small-bay strata industrial buildings in the heart of Squamish's Business Park. Upon completion, the development will consist of 21 new light industrial units, totalling over 35,000 square feet. Each unit in this development will also feature grade-level loading, 100-amp power service, mezzanine space, LED lighting, 22 ft clear ceiling heights, and end-of-trip showers and bike racks.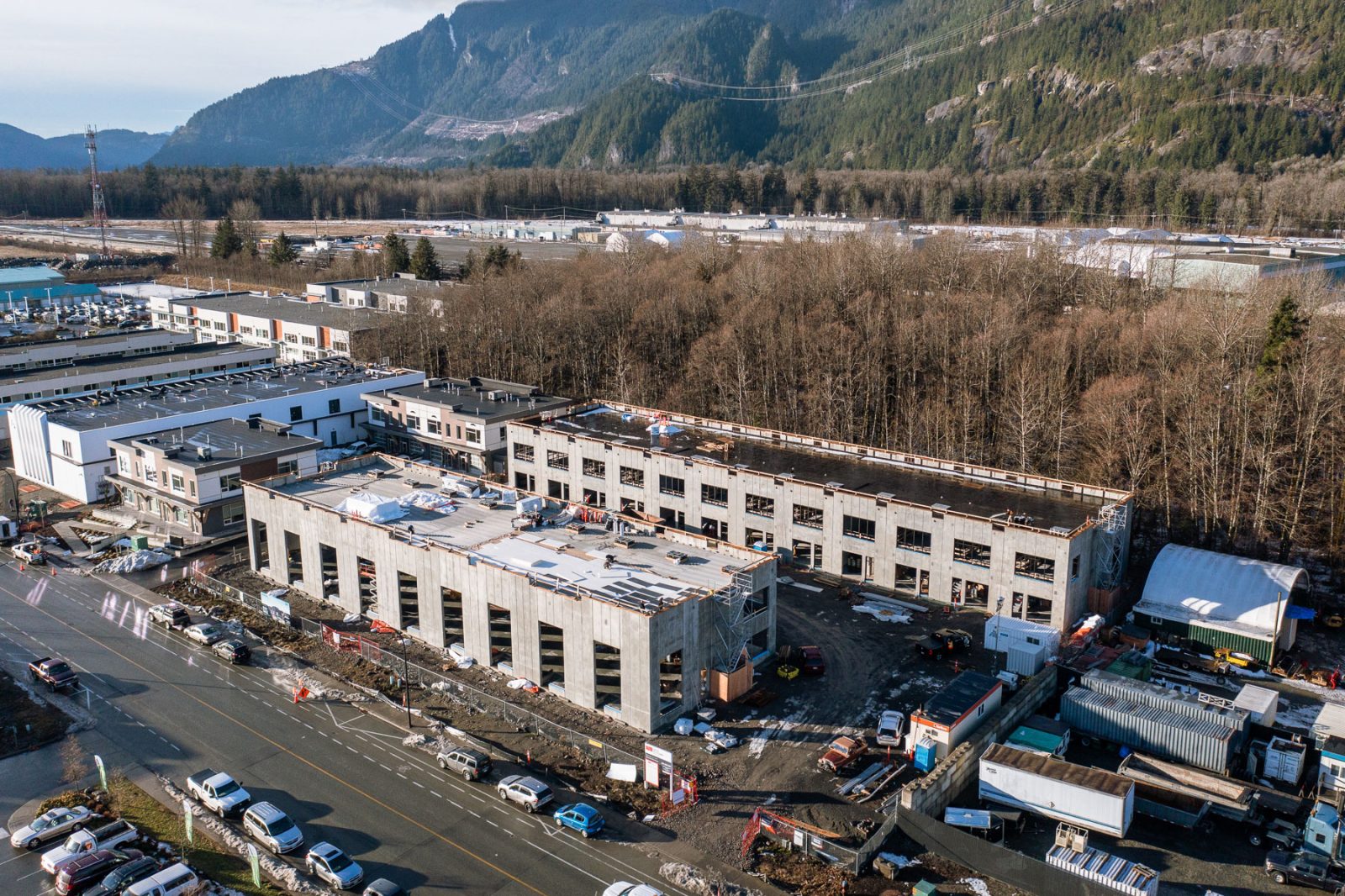 Alliance Vanguard
On behalf of Union Allied and Alliance Partners, construction continues for Alliance Vanguard, a unique two-storey, flex-industrial space with 65 units across two buildings. Located in North Richmond, this 215,000 square-foot development is the first of its kind in the city. Both buildings feature two levels with a large mezzanine in each unit, creating premium loft-styled spaces. Base building construction for this project includes all strata unit demising, individual electrical distribution and HVAC services to each unit, freight elevators, and 22 ft clear ceiling heights. Each unit also utilizes structural steel and ComSlab flooring systems, providing 250 PSF for second-floor units. Other major building systems include a combination of tilt-up panels, glazing, and metal cladding for exterior balconies and a green roof, a rough-in for future solar panels, exterior parking lot construction, and off-site water service upgrades. Construction is progressing quickly for this Alliance Vanguard, as exterior cladding and painting are slated to be completed at the beginning of July.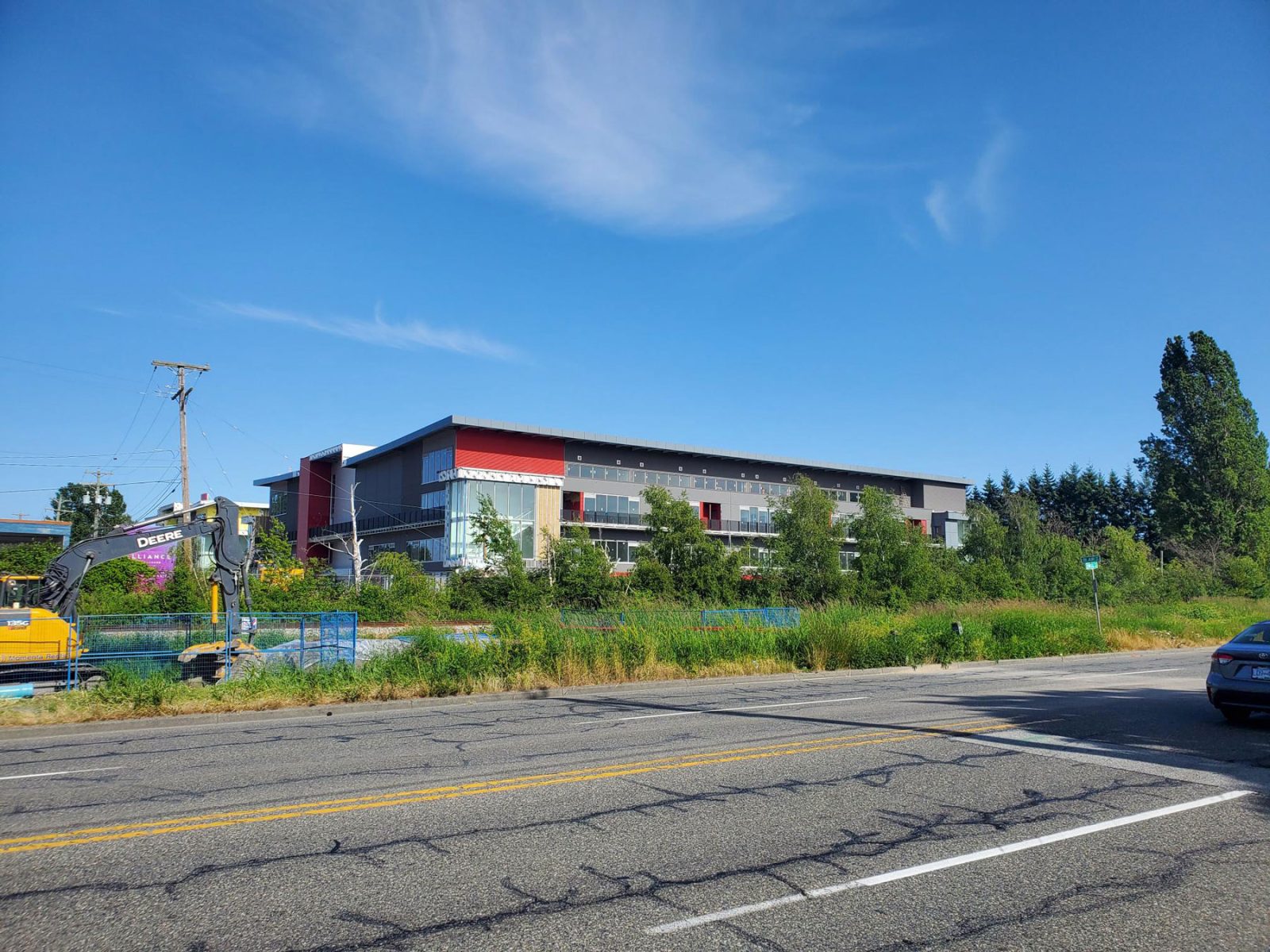 These are just a few of the projects we're currently working on. Thanks to the hard work and dedication of our team, we won bids over some of the biggest names in our industry and were recognized for our success in the Canadian construction market, making On-Site's top 40 list (a ranking of the top 100 contractors in Canada based on revenue). We look forward to continuing this momentum with more opportunities to strengthen the Wales McLelland name, drive innovation in the industry, and continue building stronger relationships with our clients and partners.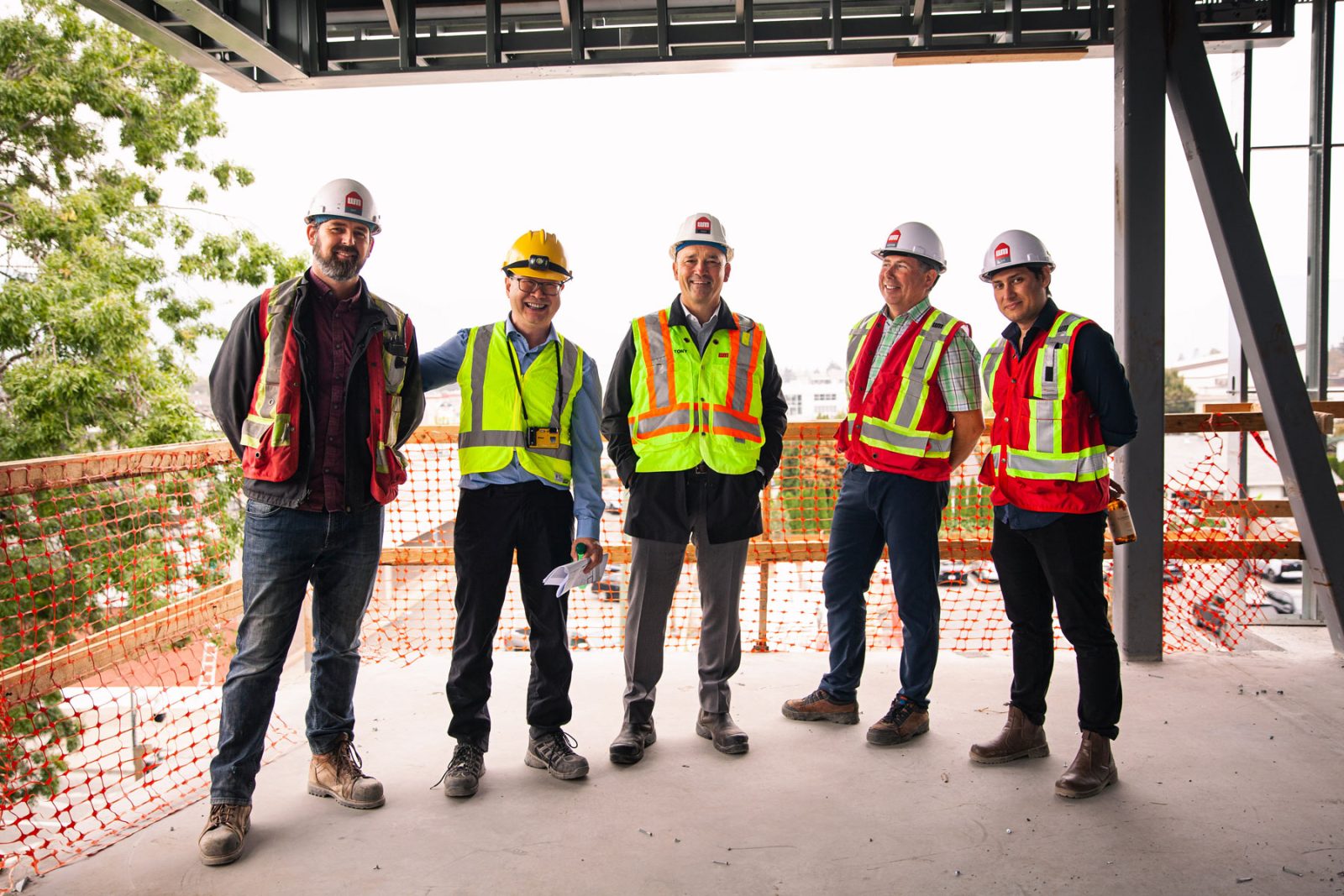 For more information on working with Wales McLelland and our services click here.